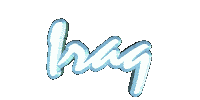 Denver Post
Pentagon eyes mass graves
Option would fight contamination after bioterror deaths
By Greg Seigle
Special to The Denver Post
http://www.denverpost.com/Stories/0,1413,36%7E6439%7E1132683%7E,00.html
Friday, January 24, 2003 - WASHINGTON - The bodies of U.S. soldiers killed by chemical or biological weapons in Iraq or future wars may be bulldozed into mass graves and burned to save the lives of surviving troops, under an option being considered by the Pentagon.
Since the Korean War, the U.S. military has taken great pride in bringing home its war dead, returning bodies to next of kin for flag-draped, taps-sounding funerals complete with 21-gun salutes.
But the 53-year-old tradition could come to an abrupt halt if large numbers of soldiers are killed by chemical or biological agents, according to a proposal quietly circulating through Pentagon corridors.
Army spokesmen said the option to bury or even burn bodies contaminated by chemical or biological weapons is being considered, along with the possibility of placing contaminated corpses in airtight body bags and sending them home for closed-casket funerals.
"All due care is taken to honor the remains of our fallen comrades," said Maj. Chris Conway, an Army spokesman. "It's just too premature to speculate on any plan or policy."
Lt. Col. Ryan Yantis, an Army spokesman, said, "Military planners look at an operation in the full spectrum from the best-case scenario to the worst, and you have to make plans accordingly."
Yantis said that if a biological or chemical attack occurs, "we're going to treat the wounded with the best possible medical care. Those who are, unfortunately, deceased, we're going to treat with the utmost dignity and respect. ... We're going to have to take care of the mission and we're going to have to ensure the safety of the force."
Iraq admitted to United Nations inspectors in 1995 that it had produced large amounts of chemical and biological weapons during the 1980s and 1990s. American and British intelligence agencies say Iraqi President Saddam Hussein has continued to produce the deadly weapons covertly since then, despite Iraqi denials.
U.N. inspectors have found no proof Iraq is hiding weapons, but the U.S. insists they are there and is massing troops in the Persian Gulf for a possible war.
The U.S. had a plan for mass burials during the Gulf War in 1991, said Lt. Gen. William "Gus" Pagonis, the chief logistician for that conflict and the man who conceived the plan.
"The bulldozers were all lined up and ready to go," to deposit contaminated bodies in "mass graves," Pagonis said.
"You'll use whatever equipment is necessary to avoid contaminating more people," Pagonis said in a recent interview. "You don't want anybody else to die."
Pagonis said that before the Gulf War, he sent the plan simultaneously to commanding Gen. H. Norman Schwarzkopf and the Department of the Army and no one responded. "When you send a plan and no one gets back to you, you assume it's been approved," he said.
Army spokesman Capt. Ben Kuykendall said the Pagonis plan is similar to the option currently under consideration - except that bodies infected by biological agents might be both cremated and buried.
If soldiers are killed by "something like smallpox in which bodies cannot be decontaminated, we would have to cremate them right there," Kuykendall said. He said he recently discussed the option in detail with Brig. Gen. Steve Reeves, program executive officer for the Army's chemical and biological defense office. Reeves declined to comment.
"You would have to protect the living, so you'd have to get rid of the (contaminated) bodies as quickly as possible," Kuykendall said. "You don't want to contaminate any survivors who are not already contaminated."
It is possible to decontaminate bodies, but such efforts would be "very sensitive, expensive and time-consuming," particularly for corpses infected with contagious biological agents, Kuykendall said.
But even if a body was believed to be decontaminated, it could not be sent stateside for fear it might still contain lethal germs or viruses that could fester deep inside and seep out later, he said. "That just would not be worth the risk."
If bodies contaminated with biological agents such as smallpox or anthrax were flown home, they could pass potentially lethal contaminants to every vehicle, aircraft, building and person that came in contact with them, Kuykendall said.
Bodies infected with chemical agents such as VX and mustard gas, which are very persistent, could also contaminate others, said Jonathan Tucker, a Washington-based senior scholar at the Monterey Institute of International Studies who has written extensively about chemical and biological agents.
It is easier to decontaminate chemically contaminated bodies for shipment and traditional burials than those infected by biological agents, Tucker said.
But in the heat of battle, Pagonis said, a field commander doesn't have time to make the distinction. "You want to do away with this (biological threat) as quickly as possible," he said.
Military veterans said they hope those commanders will never have to make such a choice.
"I know this is a plan to protect people and to make sure that we don't bring back any biological agents, but we're more concerned with how the (living) soldiers are going to protect themselves on the battlefield," said Steve Robinson, a retired Army Ranger and executive director of the National Gulf War Resource Center.
"It makes sense" to bury or burn contaminated bodies, Robinson said, "but it's still going to be hard on the families. ... If you are told your son was killed in Iraq but buried in a mass grave, you are going to be forever speculative on how he died."
Mass burial is "a sensitive issue, and we don't want to think about it because our hopes and prayers are that it won't happen," said Tom Corey, president of the Vietnam Veterans of America who was wounded in Vietnam and now uses a wheelchair.
A top Army mortuary official said he is confident his nearly 700 soldiers could decontaminate any corpses and send them home for proper burial.
"They would process them as best they could and move them to the rear," said Douglas Howard, deputy director of the Army Mortuary Affairs Center in Fort Lee, Va., which is responsible for handling the bodies of soldiers.
"If we bury on the battlefield, it will only be as a last resort," Howard said.
But mortuary teams would have to be wary of charging into areas filled with noxious fumes or deadly germs.
"The primary difficulty is concern for the safety of the mortuary affairs soldiers," said Howard, who has been an Army mortician for 30 years. "We never launch forth into a contaminated area without the advice and consent of the chemical community."
Pentagon officials declined to reveal exactly how many people staff the decontamination teams. The Army mortuary affairs center has only one such group - the 246th Quartermaster Mortuary Affairs Company, a 220-soldier reserve unit based in Puerto Rico.
Kuykendall said the Army's limited decontamination assets would have to be concentrated on survivors. Pagonis and other defense experts agreed.
"The military's first concern would be its own people - if they're still alive they would be the top priority. Next would be civilian noncombatants. People who are already dead would not be at the top of the triage," Philip Coyle said.
Coyle served as an undersecretary of defense from 1997 to 2001 and oversaw the testing and evaluation of much of the military's new decontamination and protective gear but said he was never informed of the option for cremation or mass burial of casualties.
Decontamination teams use large, showerlike pressure washers to spray victims with special disinfectants, cleaning solutions or even water. The teams, which can operate together or in small subgroups, rely on the guidance of specialists in chemical-biological warfare and sometimes even transport from other units.
Soldiers contaminated by chemical weapons would need to leave the scene as quickly as possible to limit their exposure. Those contaminated by biological agents would need to stay put to avoid spreading germs or viruses to their colleagues or civilians, Tucker said.
Chemical weapons generally contaminate relatively small areas, while biological weapons such as smallpox, which is highly contagious and lethal, can spread for long distances if contaminated people, bodies, gear or equipment are moved around, Tucker said.
Every U.S. soldier deployed to a potential combat zone carries an advanced gas mask and at least one air-tight, charcoal-lined protective suit. But such gear is useless if ripped open by bullets or shrapnel, or if troops are caught without all their garb on. Experts worry that the troops might be tempted to remove some or all of the bulky, uncomfortable equipment, particularly in the searing heat of the gulf region.
U.S. troops also carry auto-injecting needles that can inject atropine and oxine to counteract the effects of chemical nerve agents. But those must be applied immediately after contamination to be effective, Tucker said.
Tucker said the Iraqis are believed to have large, hidden stockpiles of chemical weapons, including "very high quality" mustard gas, a blistering agent, and nerve agents such as sarin, cyclosarin and VX. The chemicals are liquids that can be administered in person, or by aircraft, missiles or artillery shells.
"A drop (of VX) on the skin can kill within 15 to 20 minutes unless antidotes are immediately administered," Tucker said. "In the case of smallpox it would be impossible to decontaminate the body ... or the linens or anything else the body comes in contact with."
Iraq also has produced "significant quantities" of highly lethal biological agents such as anthrax, botulinum toxin, aflotoxin, gas gangrene and ricin, Tucker said. The Iraqis are also believed to harbor lesser amounts of smallpox.
The possibility of U.S. troops having to bulldoze or burn comrades killed by chemical or biological weapons foreshadows the possibility that similar methods would have to be used on civilians caught in similar attacks, Pagonis said.
That could happen overseas during wartime or even in the United States in the event of a terrorist attack, he said.
Most Army officers deflected questions about the mass graves option to Pentagon superiors, who in turn deferred to the White House. White House officials also declined to comment, saying any such plan is a Pentagon issue.
"I'd have to refer you to the Defense Department," Sean McCormick, spokesman for the White House's National Security Council, repeated several times during a brief telephone conversation. "We don't comment on military plans, operations or procedures."
A final decision on the option would have to be made by President Bush or Defense Secretary Donald Rumsfeld, Kuykendall said.
"Not everybody's going to support whatever we do," he said.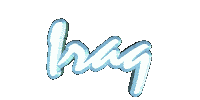 War with Iraq - Again?
Introduction and Overview. Reading this first will put the other items in this section into perspective. —Jackie

Hussein Did NOT Gas the Kurds!
New York Times: "The United States Defense Intelligence Agency investigated and produced a classified report, which it circulated within the intelligence community on a need-to-know basis. That study asserted that it was Iranian gas that killed the Kurds, not Iraqi gas."

Zionist Campaign for War with Iraq
In Revisionist Perspective by Paul Grubach
"Why should the U.S. go to war to serve Israeli-Zionist interests? Why should mostly non-Jewish White, Black, and Hispanic Americans — who make up the vast majority of the U.S. armed forces — have to risk their lives for the Jewish state of Israel?"

America's Ultra-Secret Weapon - "dial-a-hurt"
HPMs are man-made lightning bolts crammed into cruise missiles. The Directed Energy Directorate at Kirtland has been studying how to deliver varying but predictable electrical pulses to inflict increasing levels of harm: to deny, degrade, damage or destroy, to use the Pentagon's parlance. HPM engineers call it "dial-a-hurt."

The Mother of All Wars - SHOCK and AWE
MUST READ!
"Ullman is ready to use every kind of weapon to create shock and awe. He once said it might be a good idea to use electromagnetic waves that attack peoples' neurological systems, "to control the will and perception of adversaries, by applying a regime of shock and awe. It is about effecting behavior."

Pentagon Eyes Mass Graves (for U.S. Soldiers)
Denver Post: "The bodies of U.S. soldiers killed by chemical or biological weapons in Iraq or future wars may be bulldozed into mass graves and burned to save the lives of surviving troops, under an option being considered by the Pentagon."

View from Baghdad
This following article is the reality that 99% of the world sees about the Iraq situation and the U.S. role. This war is not over oil. It's about ownership and control of Earth's resources. . . this proven technology could provide an ABUNDANCE of cheap, clean energy worldwide, virtually overnight, if it was not ruthlessly suppressed with inventors bankrupted if not murdered.

War - No Matter What!
Dr Richard Perle stunned MPs by insisting a "clean bill of health" from UN chief weapons inspector Hans Blix would not halt America's war machine. Evidence from ONE witness on Saddam Hussein's weapons programme will be enough to trigger a fresh military onslaught, he told an all-party meeting on global security.

Saddam's Bodyguard Warns of Secret Weapons
A source close to Mr. Sharon said, "Sharon intends to shatter the growing anti-war movement. He plans to call all those European leaders who are wavering . . ." Is this the ONE witness Richard Perle needed to trigger a fresh military onslaught?

Seeds of Destruction
What keeps Bush from planting evidence of WMD in Iraq?
Think about it. Bush is willing to lie, cheat and steal in order to forward his agenda to destroy Iraq. To his disappointment, inspectors have found NOTHING thus far except some crated-up, 20 year-old warheads. Hardly evidence of an active program for WMD.

U.S. Demands Iraq Show Cooperation by This Weekend
What can we make of this convoluted and contradictory piece?
The headline says 'this weekend' (2-15/16). In the body of the article we read: "Mr. Bush did not mention Friday as a turning point. Ms. Rice said he had set no deadline for action by the Security Council." Much of what we read in the controlled media is designed to 'shape public opinion' and generate fear and anxiety. Stay close with God in peace and love. —Jackie

U.S. Documents show embrace of Saddam Hussein in early 1980's
From the National Security Archive
"The declassified documents posted today include the briefing materials and diplomatic reporting on two Rumsfeld trips to Baghdad, reports on Iraqi chemical weapons use concurrent with the Reagan administration's decision to support Iraq. . . "

Book: Saddam Hussein
Book about Saddam Hussein, which tells a side of the story that you will not get from the major media.
Note: This link requires Acrobat Reader from Adobe.

Turkish Parliament Refuses to Accept G.I.'s in Blow to Bush
ANKARA, Turkey, March 1 - The Turkish Parliament today dealt a major setback to the Bush administration's plans for a northern front against Iraq, narrowly rejecting a measure that would have allowed thousands of American combat troops to use the country as a base for an attack.

Bush and 2 Allies Seem Set for War to Depose Hussein
N.Y.Times - 3-17-03
BUSH: "Saddam Hussein can leave the country if he's interested in peace. You see, the decision is his to make, and it's been his to make all along on whether or not there's the use of military."

Bush Planned Iraq Regime Change Before Becoming President
Sunday Herald, United Kingdom, September 15, 2002
"A secret blueprint for US global domination reveals that President Bush and his cabinet were planning a premeditated attack on Iraq to secure 'regime change' even before he took power in January 2001...'This is a blueprint for US world domination -- a new world order of their making. These are the thought processes of fantasist Americans who want to control the world. I am appalled that a British Labour Prime Minister should have got into bed with a crew which has this moral standing.'"

Rebuilding America's Defenses: Strategy, Forces, and Resources for a New Century
Written in September 2000, before George W. Bush was President, and prior to September 11th, this document is the report the Sunday Herald (U.K.) called, "A blueprint for US global domination." Among other things, the report establishes missions for U.S. military forces to:

"defend the American homeland

"fight and decisively win multiple, simultaneous theatre wars

"perform the 'constabulary' duties associated with shaping the security environment in critical regions

"transform U.S. forces to exploit the 'revolution in military affairs'"

U.S. Awards Deals for Post-War Iraq
"A USAid spokeswoman said that the companies were chosen because of their proven ability, and that it was a policy to use US companies for projects funded by the American taxpayer." U.S. soldiers will bomb the Iraqis to hell, then the "American taxpayer" will pay, and pay, and pay to rebuild what they destroyed. Except, you can't rebuild or re-animate dead babies and men and women, not even one, nor the half-million Iraqis expected to be murdered. Oh, yes. . . the sanitized war-term for murder now is "collateral damage."

Just Another Staged Baghdad Rally?
They told us that the Iraqis were dancing in the streets, celebrating at the thought of being "liberated." Could it be they lied to us again?

Sham Saddam Scam
An analysis of the allegation that Saddam Hussein was captured.

Saddam Was NOT Captured
"The Pentagon spin machine is trying to dupe us all by telling us that this photo was taken in December. It shows two American soldiers lifting the lid off that elaborate 'spider hole', where they claim they have found Saddam Hussein."

Who Writes Letter(s) to Editors for Soldiers?
Many Soldiers, Same Letter
Newspapers around U.S. get identical missives from Iraq. ". . . appear to be part of a campaign to present a positive picture of the U.S. occupation."

Army to Recall Former Military Members
CNN News 6.29.04
"The Army is preparing to notify about 5,600 retired and discharged soldiers who are not members of the National Guard or Reserve that they will be involuntarily recalled to active duty for possible service in Iraq or Afghanistan. . . "

Pick Your Price: Your Blood or Your Soul
By John Kaminski
Demonic demagogues like Joseph Farah, Michael Savage and Rush Limbaugh all have recently recommended killing large numbers of innocent Iraqis "to teach them a lesson." . . . it's not cool to mess with Uncle Sam and mutilate his hired killers, the highly paid mercenaries he hired to assassinate Iraqi intellectuals. . . "

Thousands of US troops evacuated from Iraq for unexplained medical reasons
September 2003
"At no point in the last six months have the American people been told that for every soldier who has been killed in Iraq, at least another 15 have fallen so ill that they had to be flown back to the United States."
Back to Iraq main page | America's New War or War on Americans? | Issues Index | CDR Home